Old Town Hall tours, things to do and tickets
The full comparison of Old Town Hall tours and highlights. Wonderful family activities, group as well as private Old Town Hall tours with a detailed description, real reviews and photos.
Plan a holiday and pick your tour on our website. Find all you need for an amazing vacation with TourHarbor.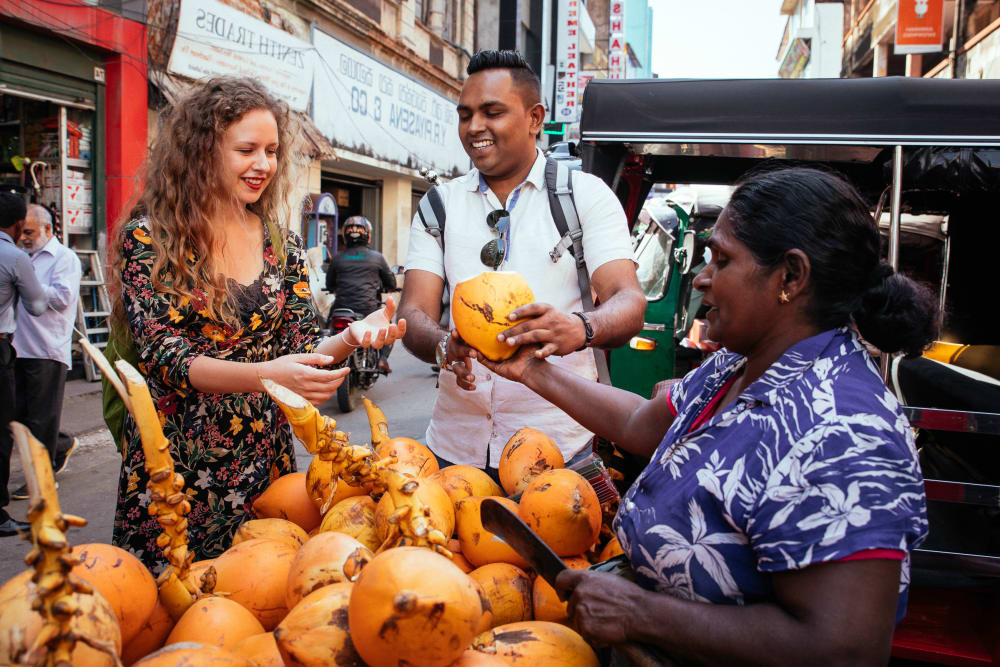 Duration: 3 hours
Foodie alert! You're about to go local as local can be! Make your taste buds dance with a mouthwatering selection of 10 street food tastings! On this unforgettable food tour, your private guide will show you why Sri Lankan cuisine has been shaped by many cultures. You can hear all about its rich food heritage and taste fabulous dishes with Indian, Indonesian and Dutch roots. Immerse yourself in real local life and visit one of the liveliest market streets. See where locals love to buy their favorite ingredients and wander through the hustle and bustle. Start your day by quenching your thirst with the juice of a majestic King Coconut! This bright orange colored coconut is a naturally refreshing and super healthy drink. Time to meet the hopper – Sri Lanka's bowl-shaped answer to the pancake. Filled with fragrant Sri Lankan spicy sambals, you'll understand why the locals love food that explodes with flavor. Fancy a string hopper instead? No problem, this local favorite dish is made from steamed rice noodles and is just as delicious! Get ready to eat with your hands and take a seat next to friendly locals. Ever wondered why tea is so loved in Sri Lanka? Enjoy a nice cup of Yaara while hearing all about the magical pouring process from your host. And how about a taste of some chutney and pickles? The sweet, sour and spicy flavors add additional savory to every Sri Lankan dish! Follow your nose to the nearby cassava chip vendor to see how this yummy snack is made right in front of you. Grab a yummy samosa on the way and top it off with a surprising fruit tasting experience. Head to the Old Town Hall Market to check out the lively trading street where locals export their goods. Filled with trucks and workers with loads on their shoulders, potatoes, onions, and spices everywhere. Ready for a popular lunch meal? Try a delicious lamprais rice dish that's folded in a banana leaf and baked in a warm oven. The aroma of banana leaves infused into the rice will sharpen your appetite! Doing your tour in the evening? Try a yummy Kottu roti dinner favorite instead. A whole new world of bananas opens up to you at the banana market. Your host can show you all the different kinds, so feel free to taste your favorite ones. As the icing on the cake, top it off with a sweet toffee made of winter melon. If you are up for a food challenge at the end of the tour, you can have a very local surprise! The local hosts on your private tour are true foodies and love to connect you with locals to give you the best insights and stories about food. The tour can be personalized to fit your dietary needs and preferences. Take a look at the videos and choose the local you like the most!