The Lighthouse tours, things to do and tickets
The full catalog of The Lighthouse tours and attractions. Unforgettable family experiences, group or private The Lighthouse tours with a detailed description, real reviews and pictures.
Plan a vacation and order a trip on our site. Find all you need for the fun travel with TourHarbor.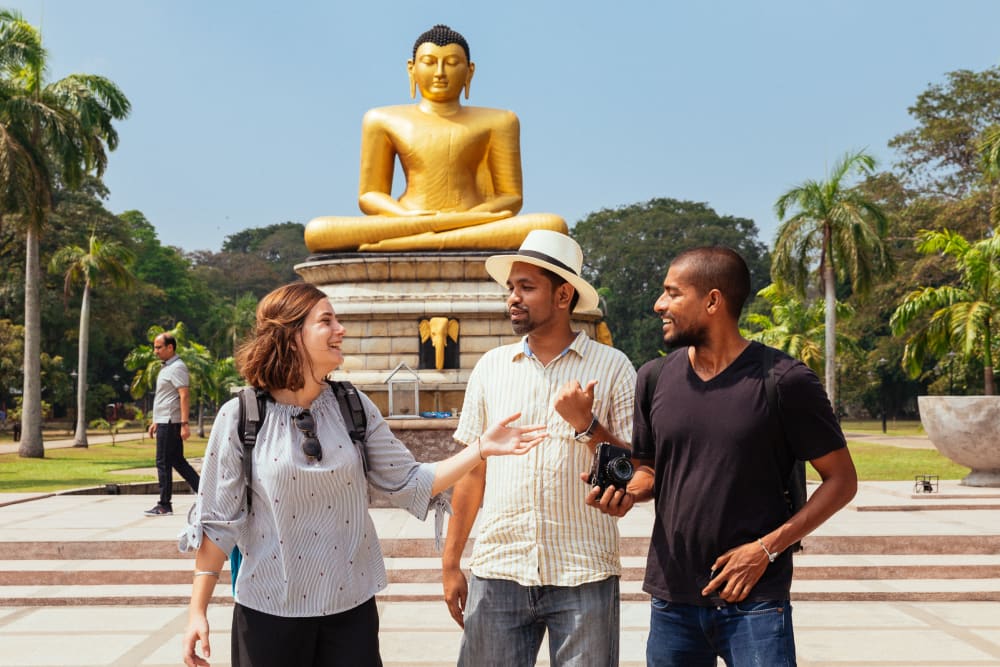 Duration: 3 hours
Ayubowan! Immerse yourself in the hustle and bustle of the heart of Sri Lanka's capital: Colombo! Experience the sights, sounds, and smells of this vibrant city together with your private host. The very best must-sees, hidden gems, and local snacks await! So, hop on a colorful Tuk Tuk and let your private guide take you from one highlight to another. The Independence Square is a must visit and a great place to kick off your tour. Stroll through the spacious green lawns and marvel at one of the islands' longest standing colonial buildings. Your host can tell you all about Sri Lanka's historic past and how the city has changed to the modern city of today. Do as the Sri Lankans do and grab some delicious hoppers and vegetable roti. Locals simply love to start the day with this tasty morning snack, especially when heading to Colombo's biggest park! Filled with lush vegetation, 100-year-old trees and a replica of the White House, this park is a tranquil gem away from the city buzz. Tuk Tuk your way to the oldest Buddhist temples in Colombo with a beautiful lake. Check out an amazing collection of Buddha statues, take a look at a holy tree and admire a relic of Buddha's hair. Feel free to ask your host any burning questions! Get immersed in real local life and visit one of the liveliest markets. See where locals buy and sell everything from vegetables to electronics. Wander through the labyrinth streets and follow your nose to a nearby cassava chip vendor. See how this yummy snack is made and make your taste buds dance! Head to the banana market and try as many different bananas as you fancy! Curious what else awaits? How about a visit to a mosque in the shape of a pomegranate, followed by a beautifully minimal Hindu temple? A visit to Sri Lanka's last King's jail cell is also a unique gem! While you're there, don't forget to check out the stunning view from the lighthouse. What better way to top off your tour than at the relaxing oceanside of Galle Face? Unwind and relax with a cold drink, a delicious prawn cake and a marvelous sunset over the western coast of Sri Lanka! Want to adjust the route a bit? No problem - your host can fully personalize the tour to your preferences! Take a look at the videos and choose the local you like the most and get ready to explore Colombo's best highlights & hidden gems!