Spree tours, things to do and tickets
The full list of Spree day trips and things to do. Wonderful family activities, group as well as private Spree tours with an accurate description, real reviews and photos.
Plan a trip and order your trip on our website. Find all you need for the perfect holiday with TourHarbor.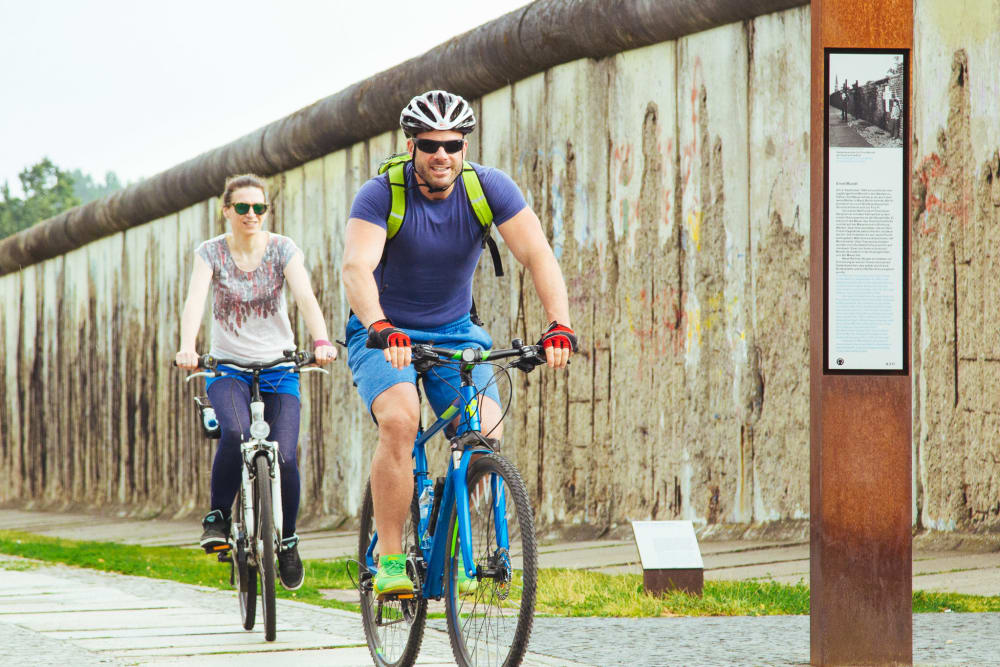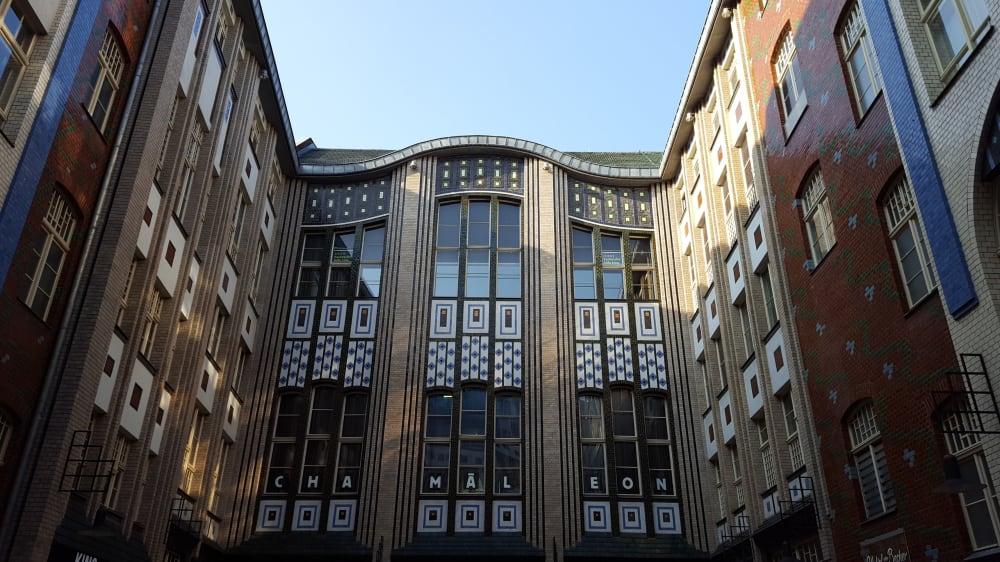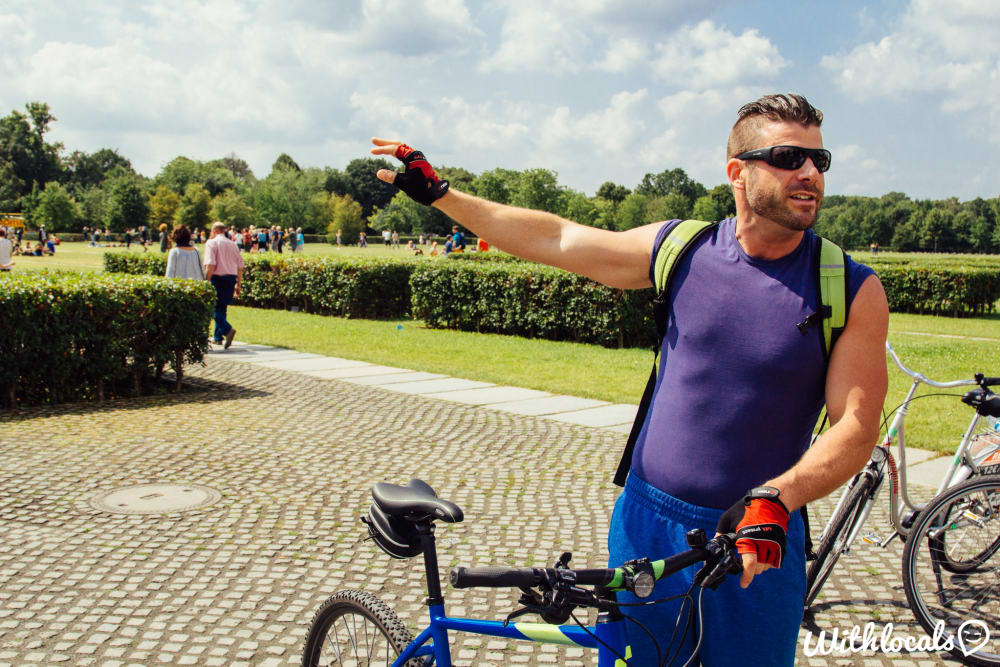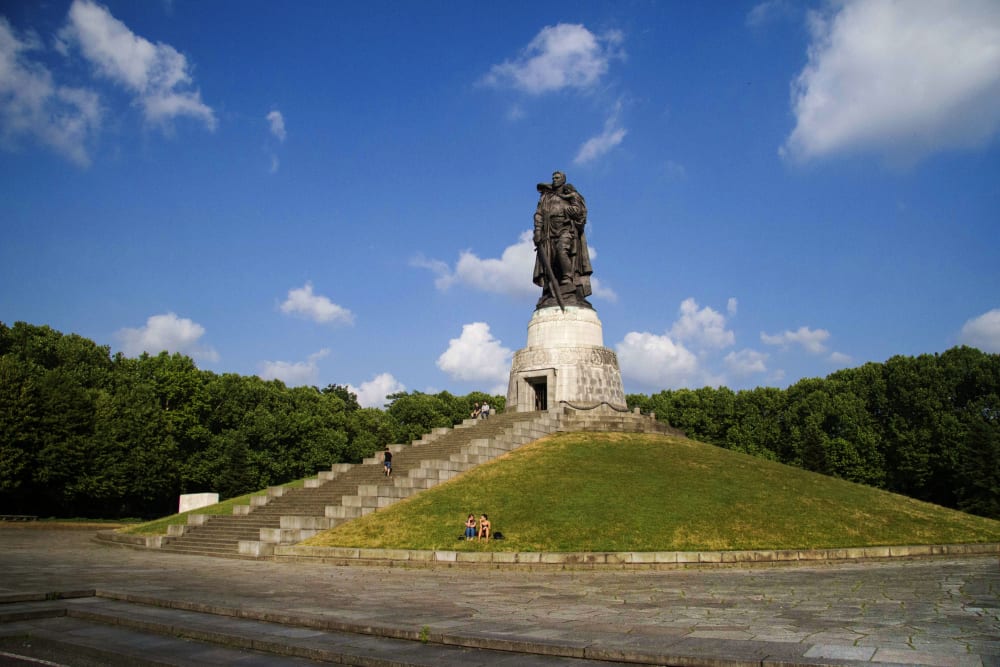 Duration: 3 hours
Start your tour at Alexanderplatz and let's follow the line where Berlin Wall once stood. Continue along the river Spree and enjoy beautiful panoramas (Spreebalcony). After crossing the former border back to East again I will point you a place where snipers used to watch and shoot at people who tried to escape from East to West Berlin. The tour will continue into the Alt-Treptow district and the wonderful Treptower Park where you will be able to admire the impressive Soviet War Memorial. I'll tell you everything about the history and give you local insights about it. Interested in discovering a very old peninsula with its 5000-year history and its recent industrial and brewery history? I will show you around an ancient Alt-Stralau that is changing rapidly. After Alt Stralau we will continue to the heart of Friedrichshain district and its numerous cafes and restaurants around Boxhagener Platz. We will stop for a snack and a drink before we continue to Frankfurter Tor - a twin tower gate dominating the magnificent Karl Marx Allee. Our next stop will be at the fairytale-like Oberbaum Bridge that used to be the border between East and West Berlin. The East side Gallery starts here and we'll follow the Wall all the way to Ostbahnhof. Here will check the world most famous techno music club Berghain and then continue along Karl-Marx-Allee with its impressive Stalinist buildings in wedding cake style. Once we're back in Alexanderplatz, your tour ends there. If there's anything that you would like to change or add on this tour, please let me know. I can always personalize it 100% for you and your friends.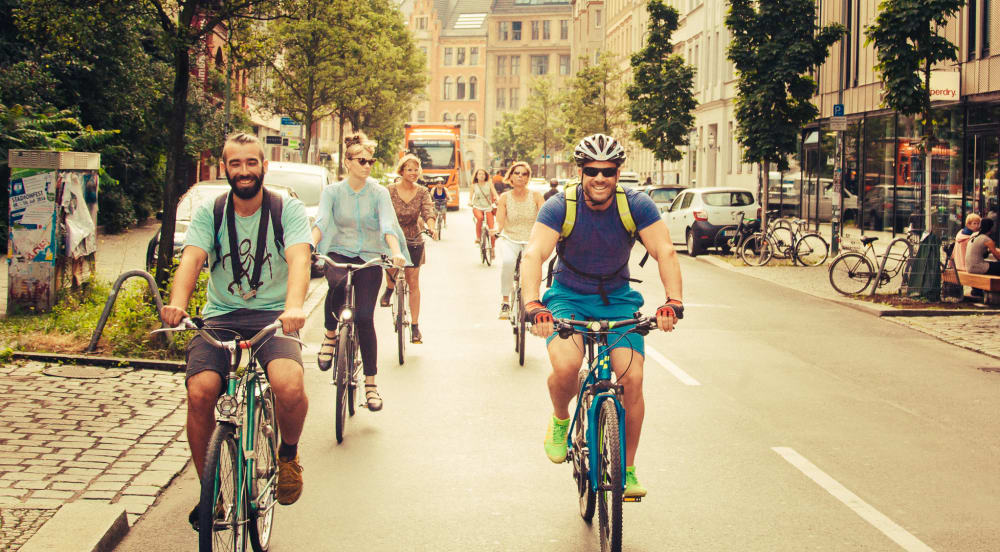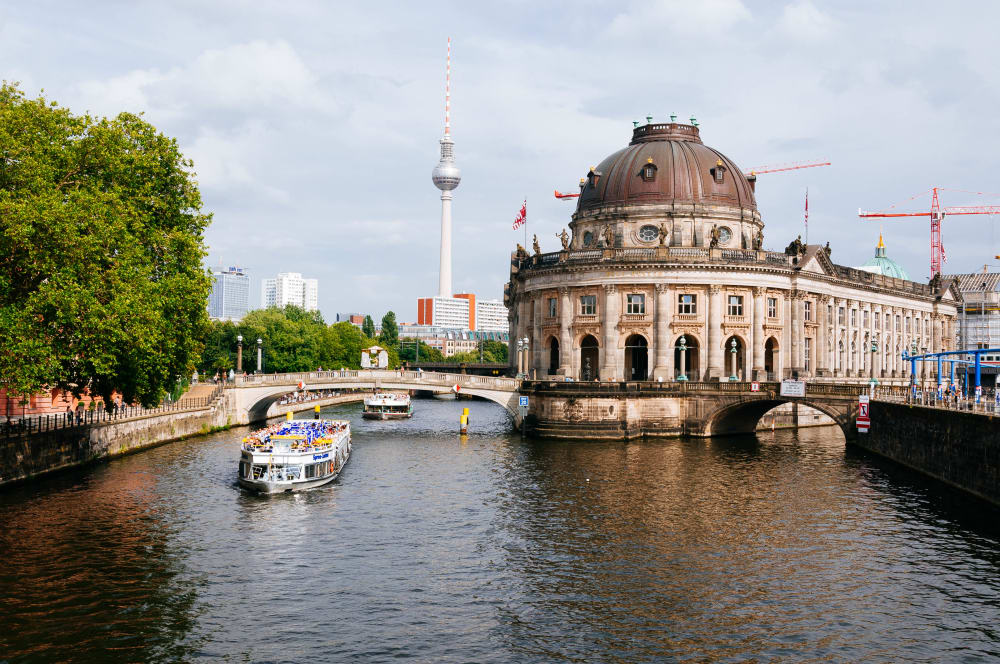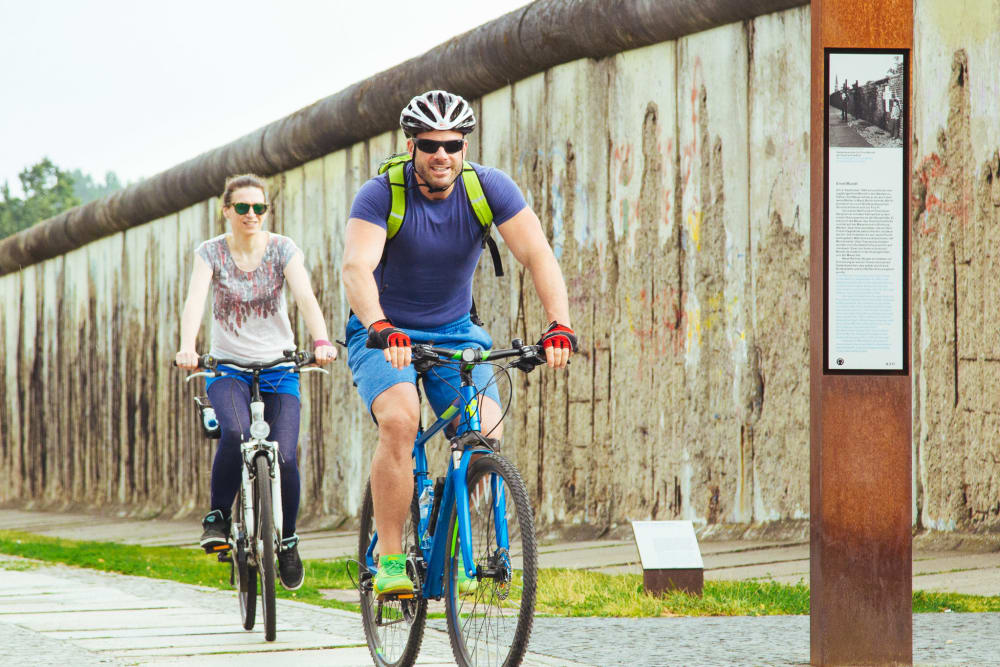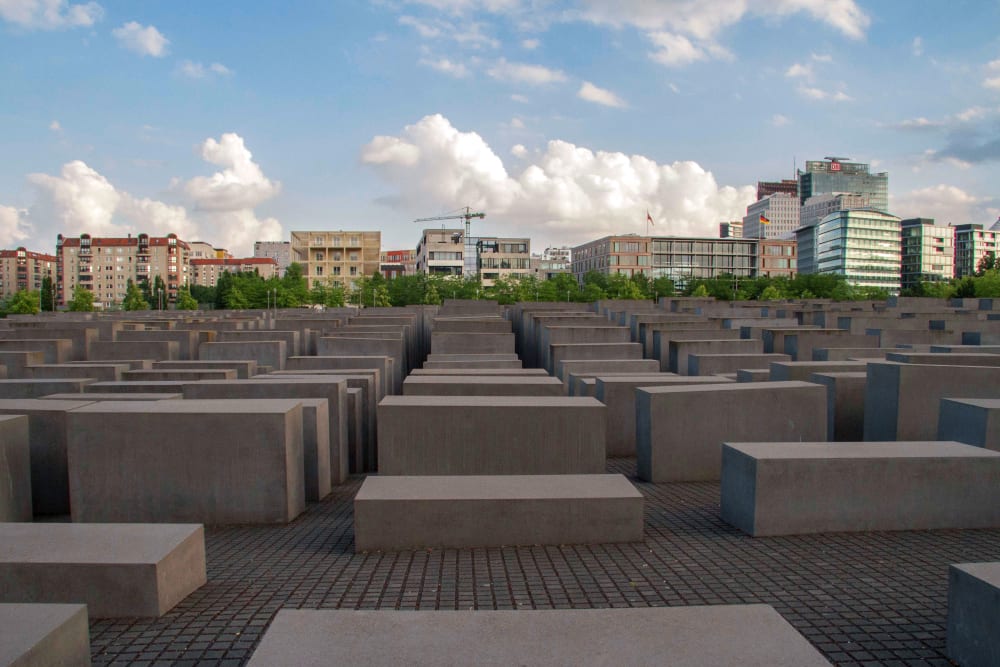 Duration: 3 hours
Start your tour from the heart of East Berlin and cycle through Alexanderplatz while you'll take in the views of the most important landmarks such as medieval Nikolaiviertel and one of the biggest Jewish monuments in Berlin, the New Synagogue. While we ride our bikes across the bridge, take in the beautiful view of the Spree and enjoy the magnificent view of the new modern Central Station. Not far away we'll find the Reichstag and the government buildings with the German Chancellery. Brandenburg Gate, the status symbol of Berlin is on our route, so get ready to snap some cool photos. We'll continue our adventure to the West side of Berlin, passing the Bellevue Castle, the Column of Victory, cycle though Tiergarten park, passing Zoo Station and Ku'damm area all the way to amazing Potsdamer Platz.. Of course, we won't miss Holocaust Memorial not far from the place where Hitler's bunker used to stand. When the time comes, we're heading back to your starting point -Alexander Platz - where we will return the bikes. This tour is more than a step back German history: besides checking the main spots and give you local insights about the places you have visited, I will give you private recommendations to enjoy the rest of your stay. If there's any other place that you would like to include in your tour, please let me know. I'm happy to 100% personalize this experience for you.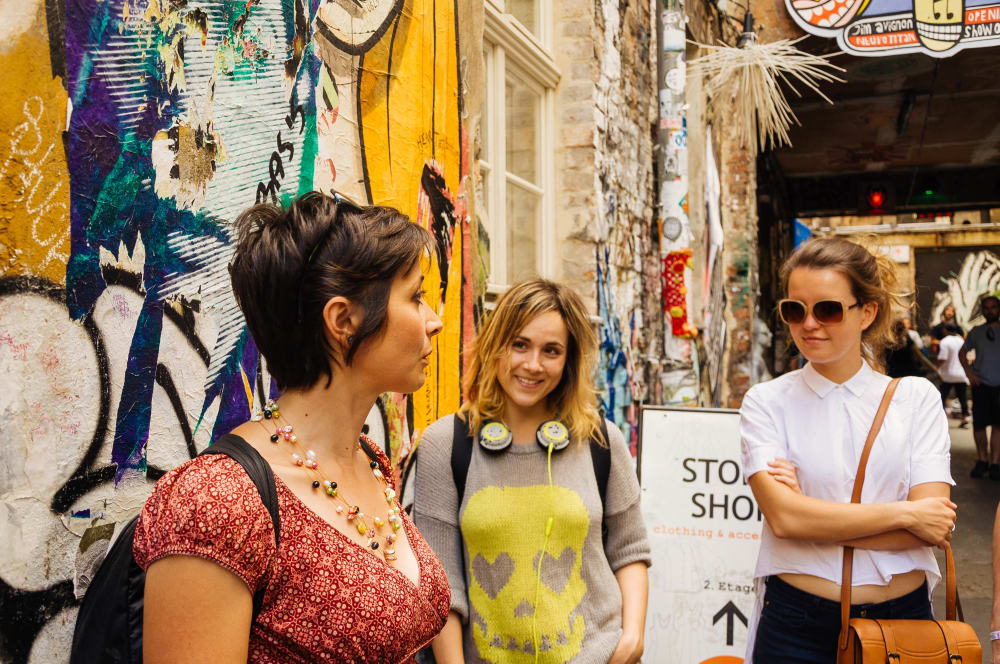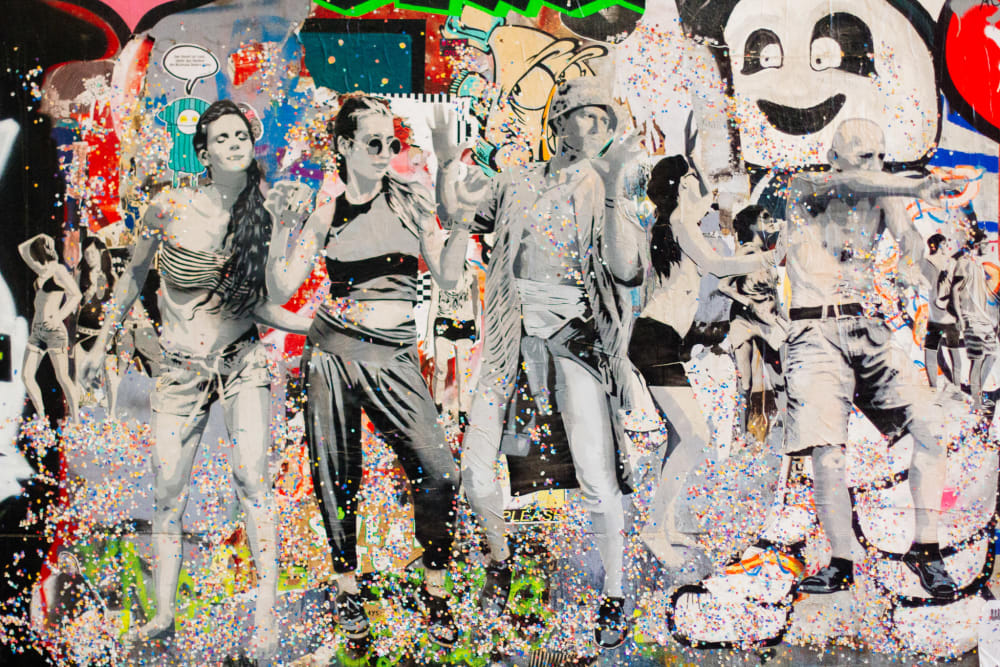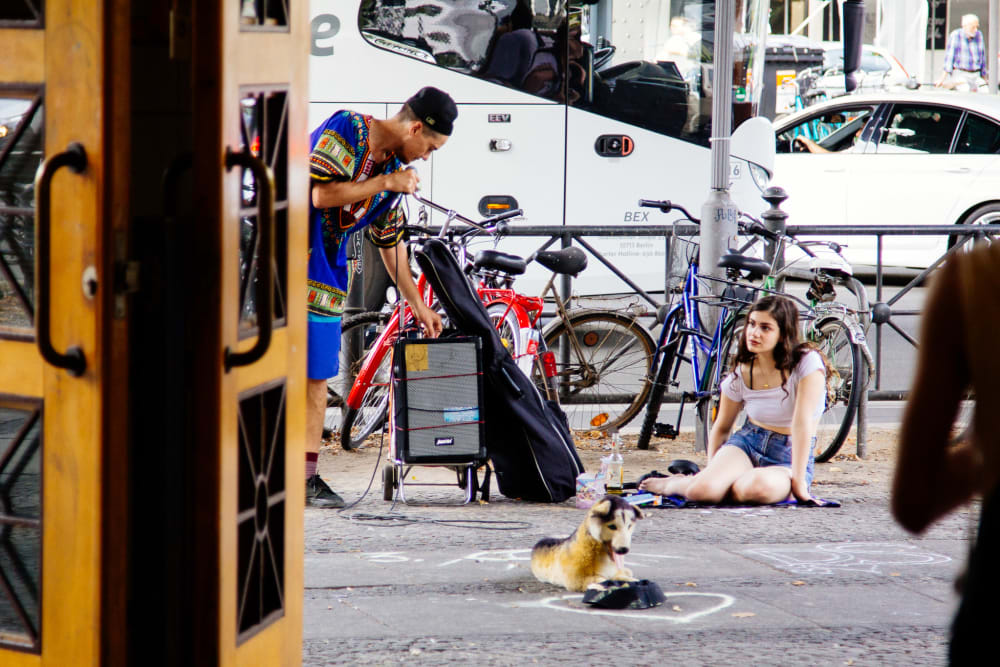 Duration: 3 hours
You think Berlin's all about WWII and currywurst? Well, it is, but there's so much more! Take in the unique underground scene of Berlin, from amazing street art and great local stories to cool neighbourhoods and alternative vibes. You and your friends can now see the city through the eyes of a local and experience the lifestyle they're all used to. In this Withlocals Originals tour you'll go to the hippest streets around the city and alternative spots known only by locals. Dive in the local lifestyle while enjoying a good German beer and urban art sights. Start at the Hackescher Markt, the heart of local cafes and head to a unique art courtyard loved by contemporary artists. Hear about how this place survived against all odds and get insights into the alternative messages of the art pieces here. Continue with more local stories about the neighborhoods of Berlin and stop by the Pink Man, an impressive grafitti done by the famous Blu. Learn about his protest against the "gentrification" of the town's alternative side and other ethical projects he's involved in. Explore the Urban Spree universe in a hip "beer-garden" and see how most Berliners enjoy their evenings. Go pass the East Side Gallery, where artists from all around the world painted on the remains of the Berlin Wall, a symbol of freedom. Stop at the smallest cinema in town, popular for its international movies and 70's flair. End your private tour by the Boxhagener Platz, a great place to relax and enjoy some more local urban vibes. The best part? You'll find out all about the amazing contemporary artists and discover how the city's alternative side is changing everyday. Get local insights from your host and ask all your questions. Want to change any part of your private tour? Just let your host know - this tour can be 100% personalized for you! It's all made exclusively for you and your friends! Our awesome local hosts can't wait to show you their favorite spots of the city! Check out their profiles and pick your favorite local. Enjoy your journey to the underground scene of Berlin!