San Salvatore in Lauro is a Roman-Catholic church located in the central part of the Italian capital. The construction of the church was started in the 16th century under the guidance of Ottaviano Nonni, an architect from Bologna. But it took several hundred years to complete the building. For example, the façade appeared only in 1862.
It is known that the church with the same name San Salvatore in Lauro existed at this site since the 13th century, but was destroyed by fire and then rebuilt. Historians say that "in lauro" refers to a laurel tree that somewhen grew nearby. The modern church is built in neoclassical style.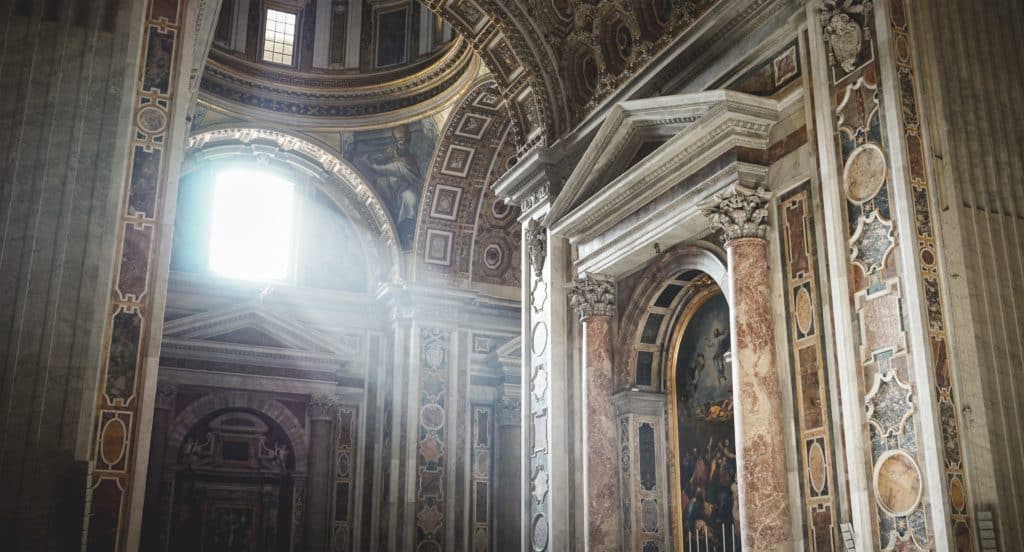 The church is open every day 9:00 to 12:00 and 15:00 to 19:00. The access is free.
On weekdays, the Holy Mass is held at 18:00. On Sunday and religious holidays, the liturgy takes place three times during the day: at 10:30, 12:00, 18:30.
The church of San Salvatore in Lauro is located at Piazza San Salvatore in Lauro 15. This is the very center of Rome where you can also find other sights like Castel Sant'Angelo.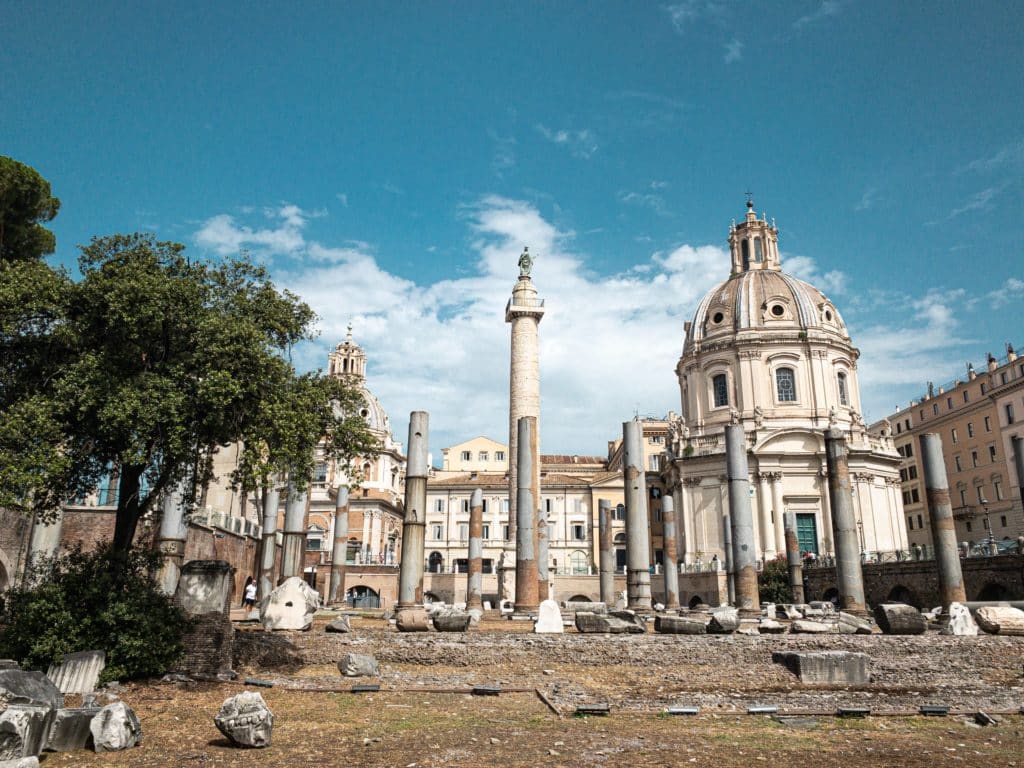 The travertine façade of San Salvatore in Lauro looks classical indeed, not to say minimalist. The first story has such decorations as two Corinthian pillars supporting the porch and the papal coat-of-arms above the entrance. The second story is decorated with a panel depicting the Madonna of Loreto with angels and a dedicatory inscription "Mariae Lauretanae Piceni Patronae" that can be translated as "To Mary of Loreto, Patroness of the Picenese".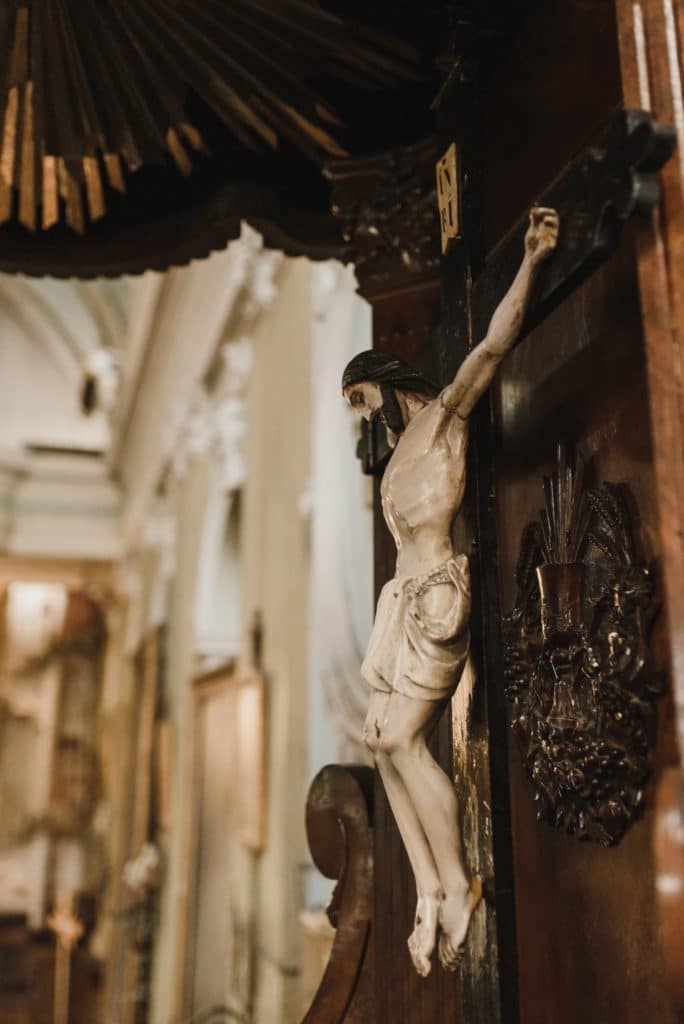 Despite the strict façade, San Salvatore in Lauro has a very rich and elaborate interior. Thirty-four pillars support the barrel-vaulted ceiling. On both sides you can see chapels which are decorated with paintings and sculptures. But the most prominent thing in San Salvatore in Lauro is the sanctuary. Between two green pillars on the gilded background, you can see a group of angels surrounding the blue niche. Inside the niche, there are statues of the Madonna of Loreto and baby Jesus. Also, San Salvatore in Lauro contains the tomb of Pope Eugene IV.
Are any annual events held at San Salvatore in Lauro?
The feast of Padro Pio is held on September 23. Padro Pio was an Italian priest canonized by the Catholic Church in 2002. On that day, a lot of people come to San Salvatore in Lauro, so that the mass is celebrated outside.
What is San Salvatore in Lauro also famous for?
Apart from containing artistic masterpieces, the church is a very popular place for weddings. But because of many requests, it is better to book the service in advance.
Does San Salvatore in Lauro accept donations?
Yes, donations can be sent to the bank requisites indicated on the official website of the church.